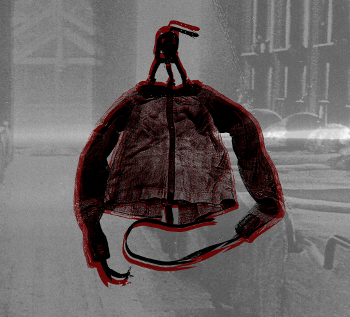 DSC#133 - V/A - "The Pain Of Coming Into Existence, Is Nothing Compared To This" - Digipack CD - cover

We are excited to announce a new four-way split CD, that introduces two newer artists to a wider audience and sees the debut of two seasoned veterans' new projects.

Trep. Enuc. is a newer project from Minneapolis with a few digital demos out, as well as doing some serious gigging over the past year, helping run the Tourniquet concert series in Minneapolis, while honing his craft in the studio. Combining slow-burn harsh noise, tape manipulation, obscure samples and field recordings with elements of death industrial and power electronics, he has come up with a sound not tied to a specific genre, but blending his influences into a personal unique sound and vision that expands and contracts over the course of three tracks here. Thick waves of bass, charred tape manipulation harsh noise and rhythmic field recording mantras leave a lot of room for new details to be found on repeated listening.

Violent Grief is a project from Nottingham, England, who has one self-released tape out, as well as two digital EPs. With a sound that harkens back to the old-school ambient/drone acts in the noise scene, who were not afraid to add grit and grime to their tracks using heavy analog synths and effects instead of the pristine samples and digi-verbs common today, creating a kind of heavy, harsh ambient that demands your attention, sucking you in to it's growing void. Here, he gives one sprawling dense track of thick pulsating drones, masterfully growing, filling the sound spectrum and on the edge of break-up into oblivion without ever going over the cliff. The use of restraint throughout, letting the layers build in their own time to build to an intense conclusion, shows his powerful compositional skills.

Concrete Moon is the new project of Andrew Quitter (Dumpsterscore/Regosphere/Suburbia Melting). Wanting a release from the inevitable genre restraints and expectations that come with having a long standing project, Concrete Moon was conceptualized as an anything goes project, including Quitter's influences from industrial, punk, dub reggae, krautrock and anything else that comes out during the sessions. Based on one long modular improvisation molded into three tracks, thick malevolent drones ooze from the speakers, before giving way to distorted murky dub bass lines, crunchy drums, waves of fuzzed out pads and field recordings and a kraut-punk ending with crusty guitars, motorik drums and intense psychedelic synths.

(.....) is the untitled project of long-time upstate New York sound terrorist D. L. (Black Bloc/Compromised Position) who has been active for the better part of 20 years and released many underrated power electronics albums as well as extensive touring in the U.S.. This untitled project, written as (.....) on flyers (and now releases), has actually been in existence for the better part of a decade, but until now, only as a live project doing intense ritualistic shows sporadically throughout the years. For this first release he has given a conceptually driven pitch black ambient track with distinct stark soundtrack and black metal influences. The sound of medical machines and heavy breathing gradually morph into devastating melancholic bass heavy dark ambient with droning and melodic passages, before disappearing back into the ether making you feel like a ghost watching yourself on a hospital bed slowly fading away.

Limited edition of 100 copies. Professionally replicated CD's in full color matte digipacks.


---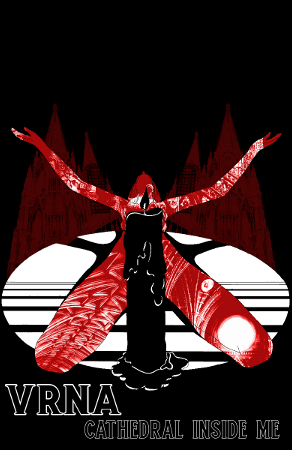 DSC#122 - VRNA - "Cathedral Inside Me" - C40 Cassette - cover

VRNA is the long-standing project of Italian multi-instrumentalist and renowned tattoo artist Gianluca Martucci. Starting out in the late 90's he has released a wealth of amazing and understated material on labels such as Slaughter Productions and Old Europa Cafe. With a fluid sound that ranges from pitch black ambience, ancient sounding ritualistic drones and true old school Italian industrial atmospheres. His work can sound like the soundtrack to a forgotten folk horror film one minute, to crushingly heavy the next. Using surprisingly almost entirely acoustic instruments, many different drums/percussion and a often a chanted choir like voice, supplemented by electronics, there is a real uniqueness found in his music in a field dominated by synths and pedals. I've been a huge fan of his work since hearing his Osireion album which came out and blew my mind back in 2004. So it's an honor nearly 20 years later, to be releasing his new tape here on the label!

Sequenced like a LP, with very little space between tracks, "Spiritual Fog" starts the album out, slowly bringing in distorted drones, acoustic swells and vague dream-like vocals to lure you into what's to come. This is followed by "Cave Eternal" which brings in waves of thick throbbing bass and heavily distorted drums, paving the way for the equally crushing duo of "Mens Sana / Corpore Cruciati" which close out side A, bringing a doomy almost proto metal groove in. Side B's "Cathedral Inside My Body" continues on with the heavy rhythms, but introduces the ominous chanted vocals he is known for and lays the foundation for the closing track "The Keystone Ground To Ashes", with its flowing washes of distortion, pulsating bass and and eventual desolvation into melancholic trance inducing guitars.

40 minute pro-dubbed cassettes. B/W labeled tapes with glossy double sided color cover. Limited to 50 copies on black, 25 on red.



---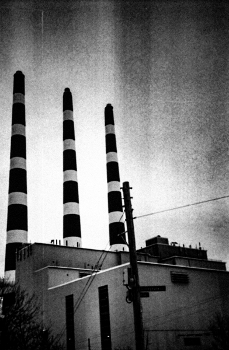 DSC#130 - Regosphere & D/A A/D - "Smog Transmissions" - C30 Cassette - cover

Regosphere and D/A A/D have been long-time friends. Releasing a split tape way back in 2007, followed by two D/A A/D full-lengths here on Dumpsterscore and the very first Regosphere full-length on Pearson's Snapped In Half label. So it's been a very long time coming that these two would team up on a bleak, bass heavy collaboration.

Two 15 minute tracks slowly unfurl through the speakers, taking their time to build into pulsating dark atmospheric pieces that hide in the territory where death-industrial and dark ambient meet. Based around both artists' modular synthesizers, side A grows in detail throughout, building in tension and detail. Quitter's addition of subtle field recordings and the kanjira drum on side B give the second half a more meditative quality, while maintaining the dark atmosphere and impending dread. We've been wanting to do this release for many years, and the time was finally right to make it happen. Dark synth music, perfect to prepare you for the long winter ahead.

30 minute cassette. Pro dubbed black labeled tapes, grey card stock covers, clear/red tint cases. Limited to 50 copies.



---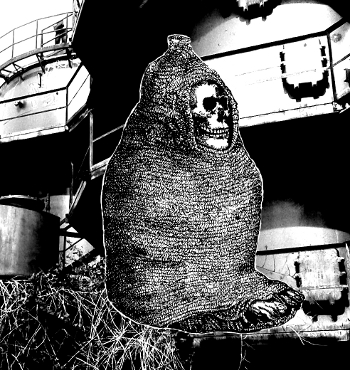 DSC#129 - Granite City - Fake Trade - Split - 3" Mini CD-R - cover

Here's a split of two new beat based projects from a couple long-time veterans of the noise/industrial scene here in the Pacific Northwest. These two old friends and collaborators decided to debut their new projects on this tiny disc to give listeners a taste of what's to come.

Granite City starts it off with two tracks or hard hitting EBM influenced electro. A grimey, beat up 707 sets the foundation for distorted bass lines, creeping modular pads, manipulated field recordings, intricate sound design and complex but hard hitting drums. Using a hardware set-up of modern and vintage equipment he brings to mind early wax trax singles mixed more modern industrial techno.

Fake Trade slows things down with two tracks of deep cyber punk influenced hypnotic techno. Slowly evolving rhythmic loops drenched in back alley melancholia lull you in, while delicate but punchy drums fade in from the ether, upping the tension but never breaking the dream state. Using vintage synths designed for the music in old DOS games, combined with the modern gear, gives these tracks a tint of retro mystery without delving into corny nostalgia. Just deep trance inducing dark techno that will sync with your heartbeat on cold, rainy nights in Neo-Portland.

3" mini CDR limited to 50 hand numbered copies. White card stock covers.



---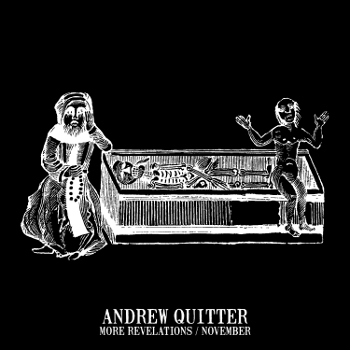 DSC#128 - Andrew Quitter - "More Revelations/November" - Pro CD-R - cover

This album contains two EPs created just before and in the throes of the initial pandemic outbreak in 2020. Originally released as two digital only EPs, this disc contains both, for over 65 minutes of deep modular exploration. "November" came first, recording deep modular patches over a years time. A collage approach was taken on the mix down of these tracks, making one free flowing 30 minute piece that ebbs and flows over five movements.

Happy with the results, "More Revelations From The Death Care Industry" was the second EP, done in a very similar fashion, but this time with a more deliberate approach knowing that the end results would be collaged into another 30 minute track (with an additional 8 minute track from the same sessions). Making it feel more cohesive but still rooted in deep experimentation. Harsh noise, deep drones, stochastic beats, pulse driven static, highly processed tape loops and thick death industrial atmospheres are some of the sounds you'll find within. This release sees Quitter letting loose from the more structured sounds of his main Regosphere project, delving deep into sonic exploration, while maintaining the dark industrial sound he's known for.

Sealed pro CDR with printed high quality disc and cardboard sleeve. Limited to 50 copies.



---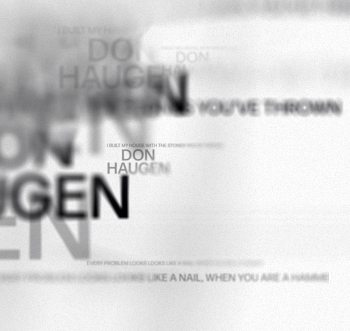 DSC#117 - Don Haugen - "Every Problem" - 3" Mini CD-R - cover

Here we have a new release by Don Haugen, who has been a fixture of the noise/experimental scene in the Pacific Northwest since the mid-90's. Hailing from Eugene, OR, Don has played and booked many, many shows throughout the past 3 decades. First a guitarist in some cult post-punk bands In the early 90's, before moving on to his solo work which he has been testing the strength of PAs with in the decades since. Starting out in the harsher realms of noise, his sound shifted over the years into the subsonic bass worship that many who have seen him know today. Deep, sub rattling, soul crushing bass lays the foundation for scrapped and bowed metal objects bringing a hazy creeping atmosphere that meets where noise, industrial and pitch black drone intersect.

Please note! Proper speakers/headphones required to experience the extreme low frequencies on this release. Laptop/phone speakers will not cut it! A 25 minute live set is included as a bonus track with every digital download.



3" mini CDR limited to 50 hand numbered copies. 30 copies with translucent vellum cover, 20 copies on grey card stock.



---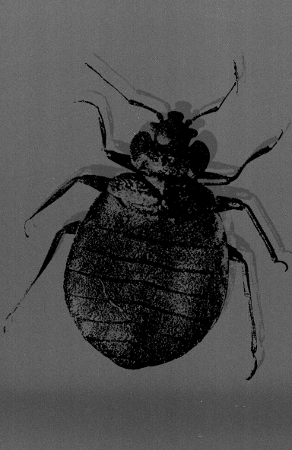 DSC#127 - Minˇy - "Monkey Blood Injections" - C-60 Cassette - cover

Minˇy was the long-running semi-cryptic project of Stanley Keith Bowsza (October 30, 1951 ľ March 19, 2010), beginning in 1984 in California. He released a wealth of home dubbed albums on his own Minˇy Cassetteworks label, as well as labels like Sound Of Pig, Harsh Reality Music and many others. In the very early 90's he stopped releasing music publicly for the most part, but never stopped recording. That's where this album was completed, in the mysterious time where these long beautiful 30 minute tracks were being produced but not shared.

His style sits somewhere in the realm between hard drones and harsher noise/industrial tendencies. To my ear acts like Aube or Robert Turman could be seen as has contemporaries in some ways. Slow building atmospheric loops of shortwave radio and lo-fi electronics build and sway, not afraid to grow into harsher, uglier atmospheres, but always hypnotizing and drawing you in. While he also made some straight up punishing noise albums, it's this push and pull between the dreamlike and ugly shown on the two strangely titled tracks here that really show what a strong composer of experimental sounds he really was.

Sourced from unreleased tapes spanning 1991-1992, these two 30 minute pieces have been digitally remastered by Phillip B. Klingler to be released here for the first time.

Pro-dubbed blue tapes, limited to 50 copies.



---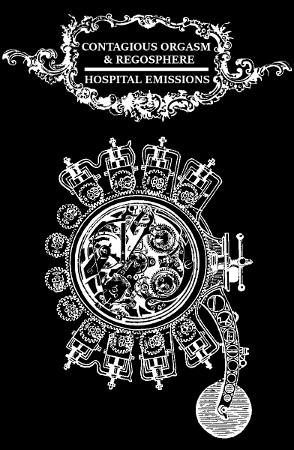 DSC#125 - Contagious Orgasm & Regosphere - "Hospital Emissions" - C-60 Cassette - cover

Contagious Orgasm should be a name familiar to most reading this. Beginning in the late 80's, he has released dozens of albums on many labels across the world and is well known for being one of the originators of the Japanese noise scene. He has never been afraid to play with many genres though, utilizing field recording cut-ups, harsh noise, heavy percussion, industrial atmospheres as well as more soundtrack-esque songs with detailed sound design in recent years. His sound collage styled mashing of ideas is on full display here, manipulating Regosphere's source material into two dense moody tracks of skittering field recordings, heavy synths and psychedelic collage with many surprises along the way.

Regosphere began making harsh noise tapes in the mid-90's under the name Suburbia Melting, before deciding on a name change and refocusing of sounds and intention in 2007. Being extremely excited to work with one of his long-time inspirations, he went all out on these recordings. Utilizing Hiroshi's source material, he spent some serious time in the studio working these tracks over and fleshing them out. Dark shifting ambience, pulsing industrial rhythms, field recording and metal cut-ups along with their shared love of sound track work unfolds over one long collaged track.

Double sided covers, pro-dubbed purple tapes, limited to 100 copies.



---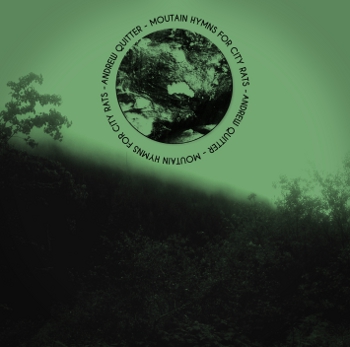 DSC#123 - Andrew Quitter - "Mountain Hymns For City Rats" - Pro-CD-R - cover

After 21 years, some 150 releases, many American tours and cherished gigs around the Pacific Northwest, fronting his main project Regosphere as well as running the Dumpsterscore label since 2003, here we have the first collection of tracks by Andrew Quitter under his own name.

Collecting all of the compilation and split tracks released from 2010-2017 this collection covers the first seven years since releasing work under his own name. This disc gathers some of the best of the best examples of his dense dark drones, hazy dubbed out tape collage, stark field recordings, tribal drum workouts and of course layer after layer of carefully crafted synths.

Professionally duplicated CDR with color covers. Sealed in jewel case, limited to 100 copies.



---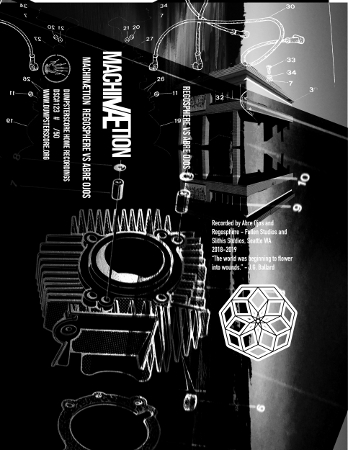 DSC#126 - Regosphere Vs. Abre Ojos - "MachinŠtion" - Collaboration C-20- cover

Here we have a brand new collaboration between longtime Pacific Northwest death-industrial master Regosphere and the mind blowing darkly psychedelic audio-visual artist Abre Ojos, hailing from Australia.

For these two ten minute pieces, they have been inspired by the work J.G. Ballard, brutalist architecture and the dystopian sci-fi they grew up on. What once seemed like a hazy future, now seems like an every day occurrence. Both tracks feature highly textured synthscapes layered with gritty sound design, pounding industrial rhythms, carefully crafted metal percussion and waves of mangled field recordings. Mutantl psychedelic industrial to throw into your "Pursuit Special," while driving the deserted wastelands between megacities!

Laser printed mini-poster fold out cover on glossy paper, black tapes. Limited to 50 copies. First 25 copies come with card stock 8.5"x11" poster.



---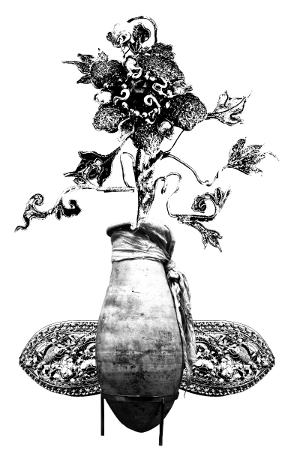 DSC#121 - Hidden Persuaders - "Tongues Of Burial" - C-40 Cassette - cover

We're happy to have our good friend Andreas Brandal back for his 3rd full-length album on Dumpsterscore! After 2010's "For Einer Nielsen," released under his own name and 2011's "Folie A Deux," under the Flesh Coffin moniker. His newer project Hidden Persuaders could be seen as a sort of combination of his past projects, bringing in the dark drones and soundtrack leanings of the work under his own name, as well as the harsh cut-up junk metal noise and lurking rhythms of Flesh Coffin, but it also adds so much more.

Here, the musical elements have been brought to the forefront, with creeping black metal-cum-sludge guitars leading the way. Raspy vocals and pounding drums serve as the backbone for highly detailed rhythmic noise percussion accompaniments and dark synth sound design elements that masterfully flesh out the songs with the obvious care of someone with his 20+ years of experience.One not to be missed for fans of truly experimental metal and highly structured harsh noise!

Laser printed card stock covers, with watermelon tapes. Limited to 50 copies.


---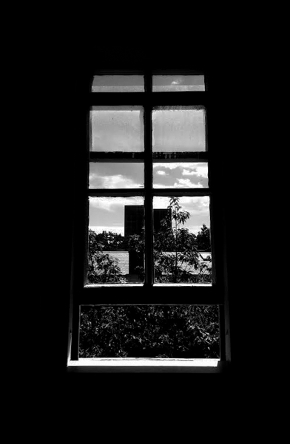 DSC#119 - The Vomit Arsonist - "You Will Never Get What You Deserve" - C-20 Cassette - cover

We're very pleased to announce a brand new EP by The Vomit Arsonist here on Dumpsterscore, returning to the label after his split 7" with Regosphere that came out back in late 2013. After his fucking excellent album "Only Red" that came out on Malignant last year, Andrew has recorded a new tape for us that gives studio treatments to some of his live material from 2015. "The Great Disadvantage Of Consciousness" gives us his trademark churning death-industrial, with pulsing bass, rhythmic feedback, crashing metal and up front vocals. While "Accidents Happen" brings the metal percussion to the forefront in quick painful jabs to lay the way for more punishment, but ultimately leads the way into a melancholy, even melodic passage, that sees a man looking back in pain. A highly recommended way to start the year off right!

Pro-dubbed chrome type II tapes. Black imprint on clear tapes. Glossy laser printed b/w cover. Limited to 100 copies.


---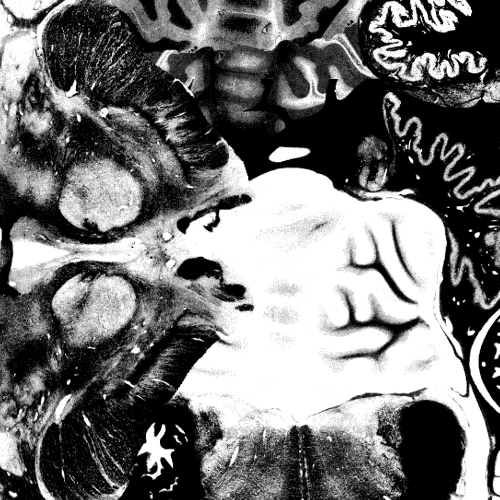 DSC#100 - Regosphere / The Vomit Arsonist - Split 7" Vinyl - cover

We are extremely excited to announce not only the first vinyl release for DS, but also our 100th release as well! November will mark 10 years since we started this humble label using dumpster dived tapes and we couldn't think of a better possible way to celebrate it than with this release, coming full-circle a decade later!

Newly relocated back in Oregon, Regosphere brings a heavy dose of his Anxiety-Electronics in a lurching, claustrophobic track that delves further into the off kilter rhythms, oozing synths, bowed metal screech and punishing vocals that have been surfacing on the past few split tapes and recent live shows. Putting aside some of the more psychedelic elements of past works and focusing more on the feeling of pure dread this track is one of his heaviest and most focused to date. Cancer is the new grim reaper...

Hailing from Rhode Island and coming hot off the heels of his new full-length on Malignant, The Vomit Arsonist lays down one of the bleakest death-industrial tracks ever committed to vinyl for this split. Andy is well known for his solo work as TVA as well as being a member of the long running power electronics outfit Bereft and running the Danvers State tape label since 2008. Slow burn bass throbs lay the foundation for somber scorching synths, junk metal abuse and absolutely crushing vocals. Pain is the way...

Black vinyl, mastered and plated at Aardvark, pressed at United. Pro-printed glossy b/w covers with black and silver labels. Limited to 300 copies. Co-released with Phage Tapes and Obfuscated Records.


---