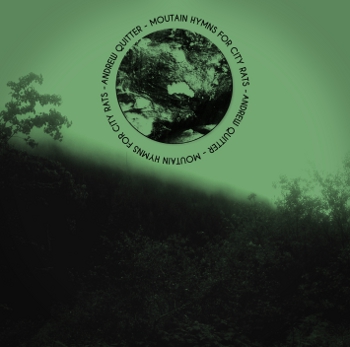 DSC#123 - Andrew Quitter - "Mountain Hymns For City Rats" - Pro-CD-R - cover

After 21 years, some 150 releases, many American tours and cherished gigs around the Pacific Northwest, fronting his main project Regosphere as well as running the Dumpsterscore label since 2003, here we have the first collection of tracks by Andrew Quitter under his own name.

Collecting all of the compilation and split tracks released from 2010-2017 this collection covers the first seven years since releasing work under his own name. This disc gathers some of the best of the best examples of his dense dark drones, hazy dubbed out tape collage, stark field recordings, tribal drum workouts and of course layer after layer of carefully crafted synths.

Professionally duplicated CDR with color covers. Sealed in jewel case, limited to 100 copies.



---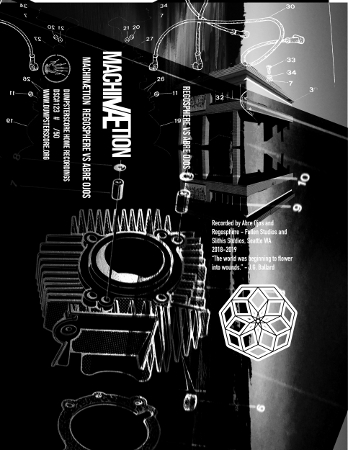 DSC#126 - Regosphere Vs. Abre Ojos - "MachinŠtion" - Collaboration C-20- cover

Here we have a brand new collaboration between longtime Pacific Northwest death-industrial master Regosphere and the mind blowing darkly psychedelic audio-visual artist Abre Ojos, hailing from Australia.

For these two ten minute pieces, they have been inspired by the work J.G. Ballard, brutalist architecture and the dystopian sci-fi they grew up on. What once seemed like a hazy future, now seems like an every day occurrence. Both tracks feature highly textured synthscapes layered with gritty sound design, pounding industrial rhythms, carefully crafted metal percussion and waves of mangled field recordings. Mutantl psychedelic industrial to throw into your "Pursuit Special," while driving the deserted wastelands between megacities!

Laser printed mini-poster fold out cover on glossy paper, black tapes. Limited to 50 copies. First 25 copies come with card stock 8.5"x11" poster.



---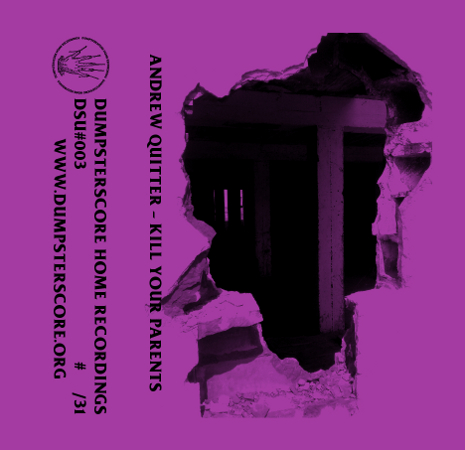 DSU#003 - Andrew Quitter - "Kill Your Parents" - C-30 Cassette - cover

Andrew Quitter is mainly known for his long-running psychedelic death industrial project Regosphere, as well as producing dark organic drone and tape collage records under his own name. Besides this, he's a huge horror movie fan and every Halloween records some tracks to celebrate that love. While previous Halloween releases have centered around giallos and slasher flicks, this ones turns it's eyes to the mutants, monsters, creeps and gates to hell that made up his youth.

These tracks, recorded last year at his studio in Seattle, mix squirmy early 80's mutant vibes, some majestic dark ambient for your pleasure and pain, and a Phantasm inspired track that sounds like what The Stooges may have sounded like armed with MS-20's instead of guitars. Take a shot of viper, open the nearest manhole, play your records backwards and KILL YOUR PARENTS!

Double sided color covers, green CHUD tapes, limited to 31 copies.



---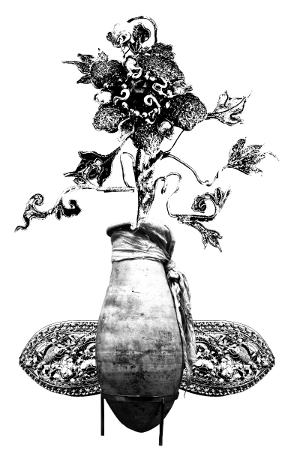 DSC#121 - Hidden Persuaders - "Tongues Of Burial" - C-40 Cassette - cover

We're happy to have our good friend Andreas Brandal back for his 3rd full-length album on Dumpsterscore! After 2010's "For Einer Nielsen," released under his own name and 2011's "Folie A Deux," under the Flesh Coffin moniker. His newer project Hidden Persuaders could be seen as a sort of combination of his past projects, bringing in the dark drones and soundtrack leanings of the work under his own name, as well as the harsh cut-up junk metal noise and lurking rhythms of Flesh Coffin, but it also adds so much more.

Here, the musical elements have been brought to the forefront, with creeping black metal-cum-sludge guitars leading the way. Raspy vocals and pounding drums serve as the backbone for highly detailed rhythmic noise percussion accompaniments and dark synth sound design elements that masterfully flesh out the songs with the obvious care of someone with his 20+ years of experience.One not to be missed for fans of truly experimental metal and highly structured harsh noise!

Laser printed card stock covers, with watermelon tapes. Limited to 50 copies.


---



DSC#080 - Regosphere - "Good Friday" - 3" Mini CD-R and Sticker - cover

Recorded in late 2015, this 20 minute E.P. includes a live-in-studio rehearsal recording of two tracks that Regosphere was playing out in the Summer/Fall of that year. Too short for a cassette, but two long for a split or to be included on a full-length, we are glad to offer these tracks finally. Crushing analog synths, carefully crafted sound design, grinding junk metal and pissed off vocals create Regosphere's signature Anxiety-Electronics for claustrophobic minds.

3" mini-CD-R in a vinyl sleeve, with laser printed card stock insert including lyrics and a 1"x3.5" die-cut vinyl sticker. Limited to 50 hand-numbered copies.


---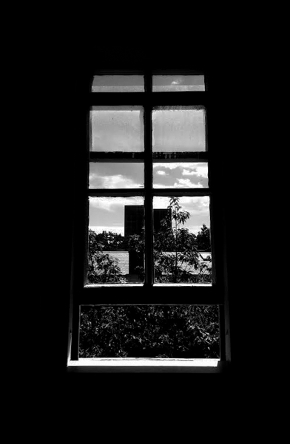 DSC#119 - The Vomit Arsonist - "You Will Never Get What You Deserve" - C-20 Cassette - cover

We're very pleased to announce a brand new EP by The Vomit Arsonist here on Dumpsterscore, returning to the label after his split 7" with Regosphere that came out back in late 2013. After his fucking excellent album "Only Red" that came out on Malignant last year, Andrew has recorded a new tape for us that gives studio treatments to some of his live material from 2015. "The Great Disadvantage Of Consciousness" gives us his trademark churning death-industrial, with pulsing bass, rhythmic feedback, crashing metal and up front vocals. While "Accidents Happen" brings the metal percussion to the forefront in quick painful jabs to lay the way for more punishment, but ultimately leads the way into a melancholy, even melodic passage, that sees a man looking back in pain. A highly recommended way to start the year off right!

Pro-dubbed chrome type II tapes. Black imprint on clear tapes. Glossy laser printed b/w cover. Limited to 100 copies.


---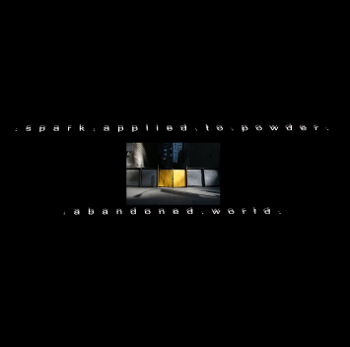 DSC#099 - Spark Applied To Powder - "Abandoned World" - Pro-CD-R - cover

Spark Applied To Powder is the ongoing project of Eugene Oregon's Kevin Spahn who has been active over the past decade producing his own form of dense, highly textured drones and shadowy ambient atmospheres. Nearly two years in the making, "Abandoned World" is a near hour long piece that evolves from total silence, slowly and skillfully, into thick flowing waves of metallic drones, rich bass fluctuations and atmospheric singing bowl harmonics. Using a Sidrassi Organ as the main source, fed through a complex network of rack mount reverb and delay, the singing bowls give the perfect accent to the cascading harmonics culled from the deceptively simple set-up. With a background in architecture, the use of many fine details being carefully arranged to form a massive and cohesive whole with a focus on minimalist beauty seems like a natural progression in the recordings he creates. Fans of fully submersing drone should not miss this album, as it's one of the best in the genre in years, if we do say so ourselves.

Pro-duplicated high quality CD-R with full color artwork and disc in a shrink wrapped jewel case. Limited to 100 copies.


---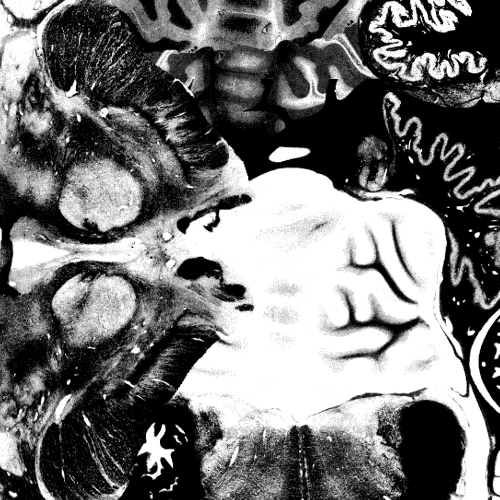 DSC#100 - Regosphere / The Vomit Arsonist - Split 7" Vinyl - cover

We are extremely excited to announce not only the first vinyl release for DS, but also our 100th release as well! November will mark 10 years since we started this humble label using dumpster dived tapes and we couldn't think of a better possible way to celebrate it than with this release, coming full-circle a decade later!

Newly relocated back in Oregon, Regosphere brings a heavy dose of his Anxiety-Electronics in a lurching, claustrophobic track that delves further into the off kilter rhythms, oozing synths, bowed metal screech and punishing vocals that have been surfacing on the past few split tapes and recent live shows. Putting aside some of the more psychedelic elements of past works and focusing more on the feeling of pure dread this track is one of his heaviest and most focused to date. Cancer is the new grim reaper...

Hailing from Rhode Island and coming hot off the heels of his new full-length on Malignant, The Vomit Arsonist lays down one of the bleakest death-industrial tracks ever committed to vinyl for this split. Andy is well known for his solo work as TVA as well as being a member of the long running power electronics outfit Bereft and running the Danvers State tape label since 2008. Slow burn bass throbs lay the foundation for somber scorching synths, junk metal abuse and absolutely crushing vocals. Pain is the way...

Black vinyl, mastered and plated at Aardvark, pressed at United. Pro-printed glossy b/w covers with black and silver labels. Limited to 300 copies. Co-released with Phage Tapes and Obfuscated Records.


---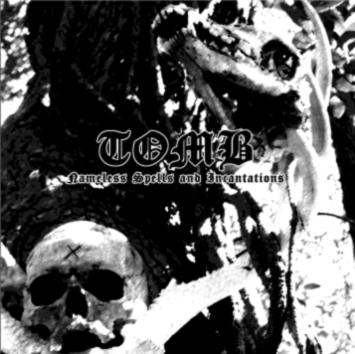 DSC#093 - T.O.M.B. - "Nameles Spells and Incantations" - Pro-CD-R - cover

We are very excited to announce T.O.M.B. making their first appearance on DS with the release of "Nameless Spells and Incantations"! Coming off of their recent full-length releases on Crucial Blast, Fall Of Nature, and a one sided LP on Prison Tatt, here the group brings us their most devastating and raw release to date (and that's saying a lot!). Based around the demented visions of the core member No One, and often employing various members of the East Coast black metal and harsh noise underground for live shows and recording duties, this album can be seen as representation of the bands live sound. Live in studio sessions recorded in preparation for the bands gigs with Sun O))), Vomir, Sewer Goddess, Funerary Call and others are mixed with the bands trade mark field recordings made at cemeteries, crematories, abandoned hospitals and with human and animal bones. Obsidian black drones and vocal chants lay the foundation for thick crushing walls of unrelenting harsh noise, primitive steel gate pounding and quite literal tombstone grinding. Listening to these recordings you get the feeling of being alone late at night, hooded figures loom in the shadows of a reverb drenched corridor. Distant pounding and indistinguishable voices draw closer and closer until a blinding surge of electricity fills the room and your bones are ground to dust.

Pro-duplicated high quality CD-R with full color artwork and disc in a shrink wrapped jewel case. Limited to 100 copies.


---